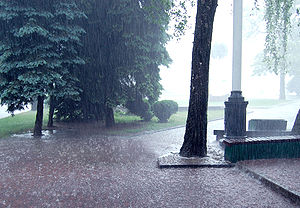 A survey by the National Foundation for Credit Counseling revealed that a majority of Americans don't have enough cash on hand to handle a $1000 emergency expense. Many people do live paycheck to paycheck, with little money free for emergencies.
Traditionally, an emergency fund is recommended to be no less than six months worth of your usual expenses. This ensures you will not be caught should you suddenly become unemployed. But, as one blogger pointed out, this was when the average unemployment length rarely exceeded 20 weeks. With the average duration of unemployment having doubled, should your emergency fund double as well?
Should you now keep a year's worth in savings? There are many things to worry about, not just job loss, but medical emergencies, car/home repair, etc. That is a decision only you can make, but start by figuring out what your expenses are, what you would need to save, and what you can afford to save. But even if you only put aside a little each month, at least you have something for a rainy day. And in this economy, the rain may come.
Now, an important thing to remember is, that while these assets need to remain liquid, they can still be working for you. While interest today on a traditional savings account is hardly worth it, at least you are making something off of it while it is safe for your use. CDs are a little better, but still, the interest rates nowadays are disappointing. There is also the option of some form of some lower-risk investment, should you choose to. All investments carry some risk, and thus should not where you put the majority of your emergency fund.
Try to keep at least three months worth completely liquid, and the rest you can put into a CD with a low penalty for early withdrawal, so it is still possible to retrieve it, should you need it, or the low-risk investment we mentioned.
Related articles