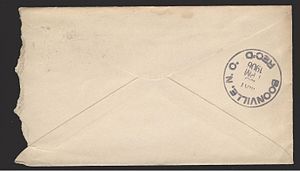 We recommended Mint.com as a good option for keeping track of your finances. Mint recently rolled out Bill Reminders. But this doesn't compare to beta service Manilla.
Manilla, owned by the Hearst Corporation, consolidates your financial statements into one account. It will send email/text reminders to remind you when bills are due, allow you to view full statements through the site.
The company hopes to offer a less expensive alternative to paper bills. U.S. businesses send 48 billion account notices statements and bills each year, and this can cost up to 75 cents per bill, which adds up. It's closest competitor, Intuit(the same company that owns Mint)'s Paytrust, charges $9.95 a month for its service.
For us, Manilla has the potential to fill in where Mint is missing. Mint shows transactions. It does not organize bills and statements. You may wish to review a statement months later, for whatever reason. This saves you from organizing these documents yourself.
The company recently came out with an Android and iOS app, which is how we heard about it initially. It seems very promising. If you need a system for notifying you of pending bills, try this out…
Related articles